10 Best Markets for Home Buyers
Of the 10 metro areas that have the best conditions for buyers as home-shopping season approaches, three are in Florida – Miami, Tampa and Orlando – but the best market overall for buyers is New York, according to the Zillow Buyer-Seller Index.
It's not that New York is all that affordable: Its median home value in January was $438,300, almost double the U.S. median of $225,300. But other aspects of the New York market are a boon to buyers who can afford it. For example, among the largest 35 metros, it has the longest number of days on the market, at 132 days. The next longest time on market is 102 days in Chicago. It's followed by Miami, at 99 days.
Two other Florida metros – Tampa and Orlando – rank in the top five for the share of listings with a price cut, a pro-buyer characteristic. In Tampa, 23.2 percent of listings received a price cut in January. In Orlando, it was 20.4 percent.
The third metric in the buyer-seller index is the sale-to-list-price ratio. A ratio above 100 percent indicates that buyers are paying more than list price. The further the ratio falls below 100 percent, the better the market is for buyers – because they're paying that much less than list, which would be 100 percent even. The lowest ratios among the largest metros are Pittsburgh, at 93.7 percent, Miami at 93.9 percent and Chicago at 94.2 percent.
We've also published a list of best markets for sellers.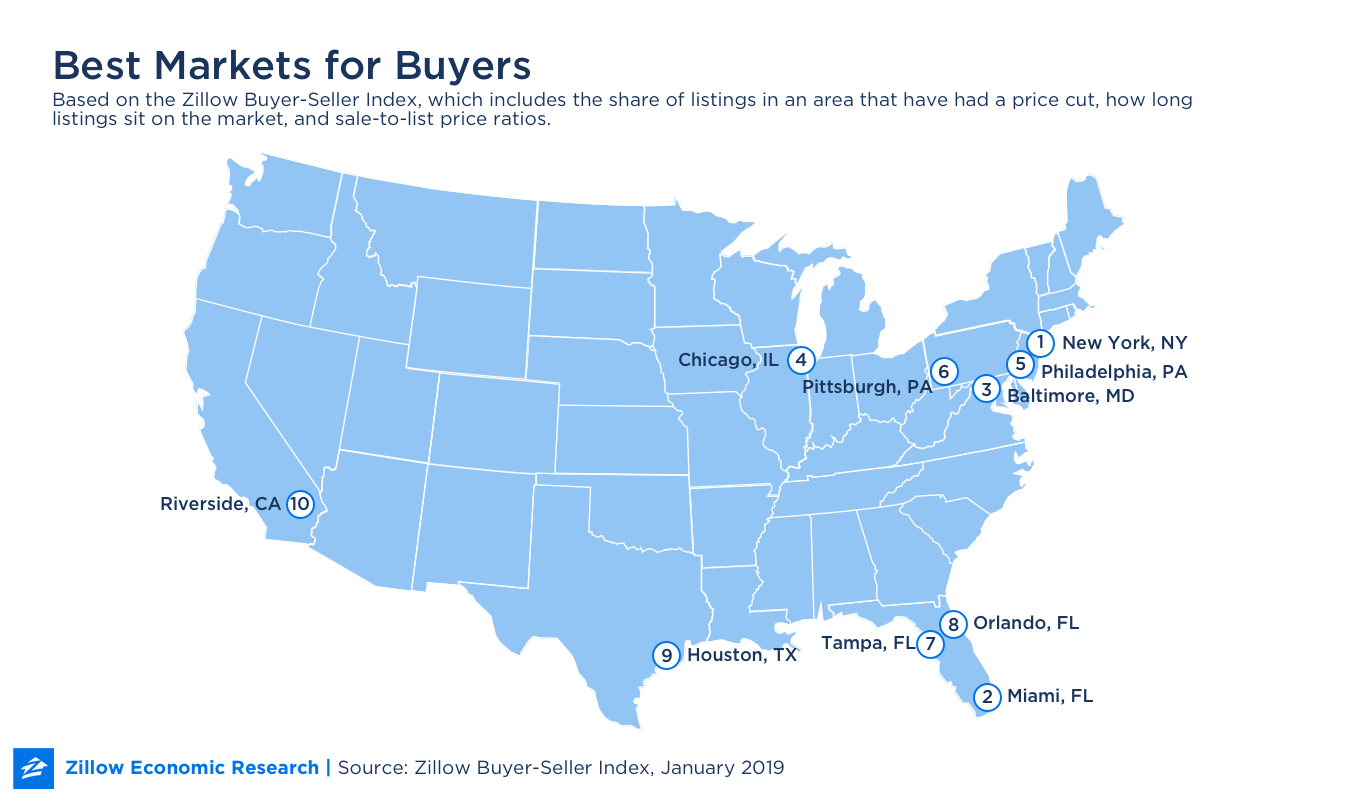 http://halldsi.com/wp-content/uploads/2018/10/hall3logo-300x78.png
0
0
halldsi
http://halldsi.com/wp-content/uploads/2018/10/hall3logo-300x78.png
halldsi
2019-04-22 07:44:03
2019-04-22 07:44:03
Orlando Housing Market Remains Hot; April 22, 2019